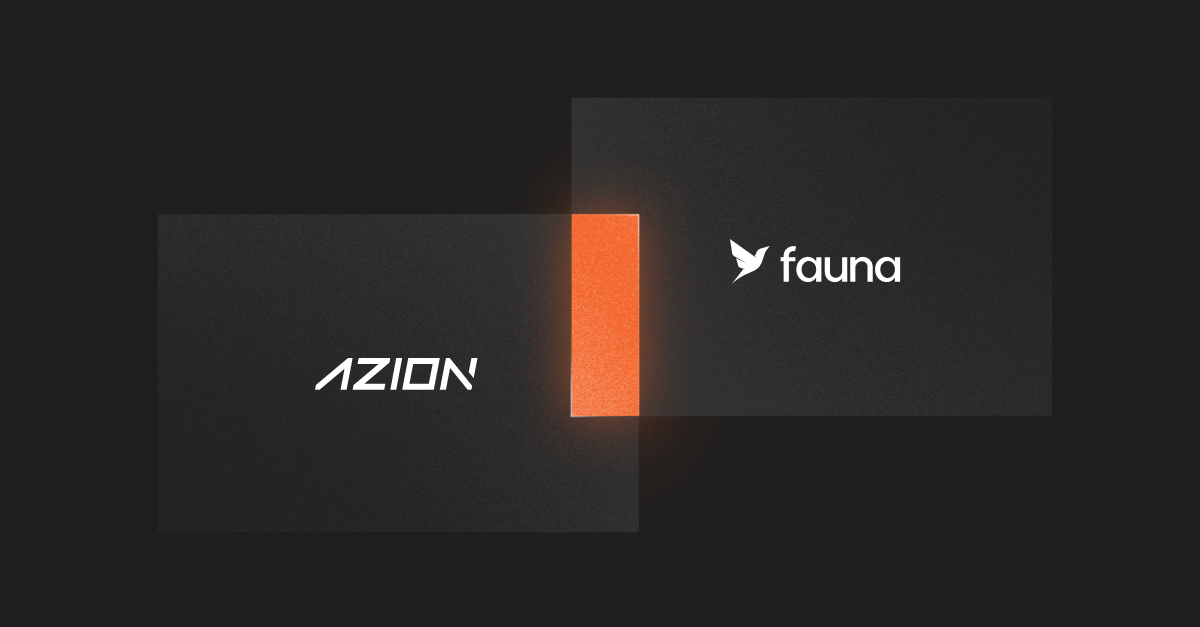 Serverless and edge computing are the perfect combination for modern workloads. These technologies make it easy for enterprises to minimize network latency by storing data and processing requests as close as possible to end users, without requiring developers to provision servers ahead of time.
A native serverless architecture means no operations are required—sharding, provisioning, and replication are delivered automatically. Fauna and Azion deliver global dynamic applications at the edge. Through the Azion Edge Computing Platform, you can build, secure, deliver and observe modern applications, serverless functions, and content from the edge in a secure, low-latency manner, while Fauna's architecture and features satisfy the database requirements for global applications.
Deploy Fauna through your Azion account on the Azion Marketplace, and watch Fauna and Azion's Building performant edge applications with Azion and Fauna webinar that reviews why Fauna and Azion are a great match to deploy secure applications on the edge, and how Fauna and Azion's unique architectural alignment supported a joint customer requiring a global rate limiting solution.
Fauna's recently launched features Intelligent Routing and Virtual Private Fauna will help accelerate joint customers building global applications.
These new features—combined with our edge distribution platform—will give developers access to a single endpoint to access any database from anywhere globally, to quickly build low-latency applications across the globe that meet data residency requirements and also access to a customizable, single-tenant solution that preserves all of the key capabilities of Fauna. This provides developers and companies more flexibility as they deploy applications that comply with their unique requirements.
Leading technology providers in Fauna's partner ecosystem that unlock these next-generation global application architectures include Azion. Check out more about the solutions integrated on Azion Marketplace to find, test, and deploy edge-enabled software that runs anywhere.
About the Partner: Fauna is a distributed document-relational database, delivered as a global API. It combines support for semi-structured data (like a NoSQL database) with powerful relational features such as foreign keys, views and joins — meaning it can support a diverse set of use cases and accommodate shifting access patterns.