Checking the Cache time of the page
To check the cache time of the page/object and how much time is left until expiry, follow these steps:
Install the Modify Headers plugin for Chrome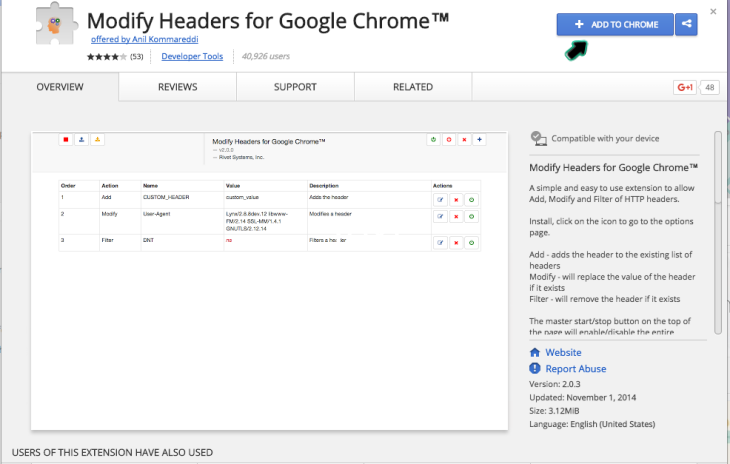 Click on the icon for the plugin that was added to Chrome:

Click on Add New to add a new Rule:

Add the following information:
Action = Add
Name = Pragma
Value = azion-debug-cache
Description =
Afterwards, click on Save and then on the play icon

Click on Enable All and then confirm.

Next, activate the Developer Tools function in Chrome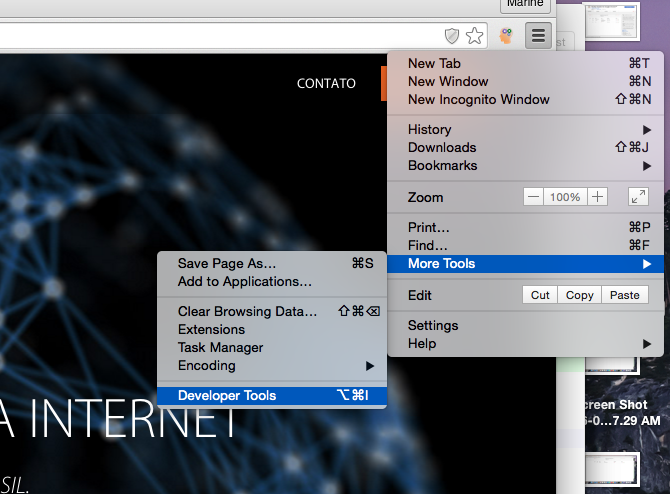 In Developer Tools, go to Network – Load the page that you want analyzed – Find the html of the page or object - click on Headers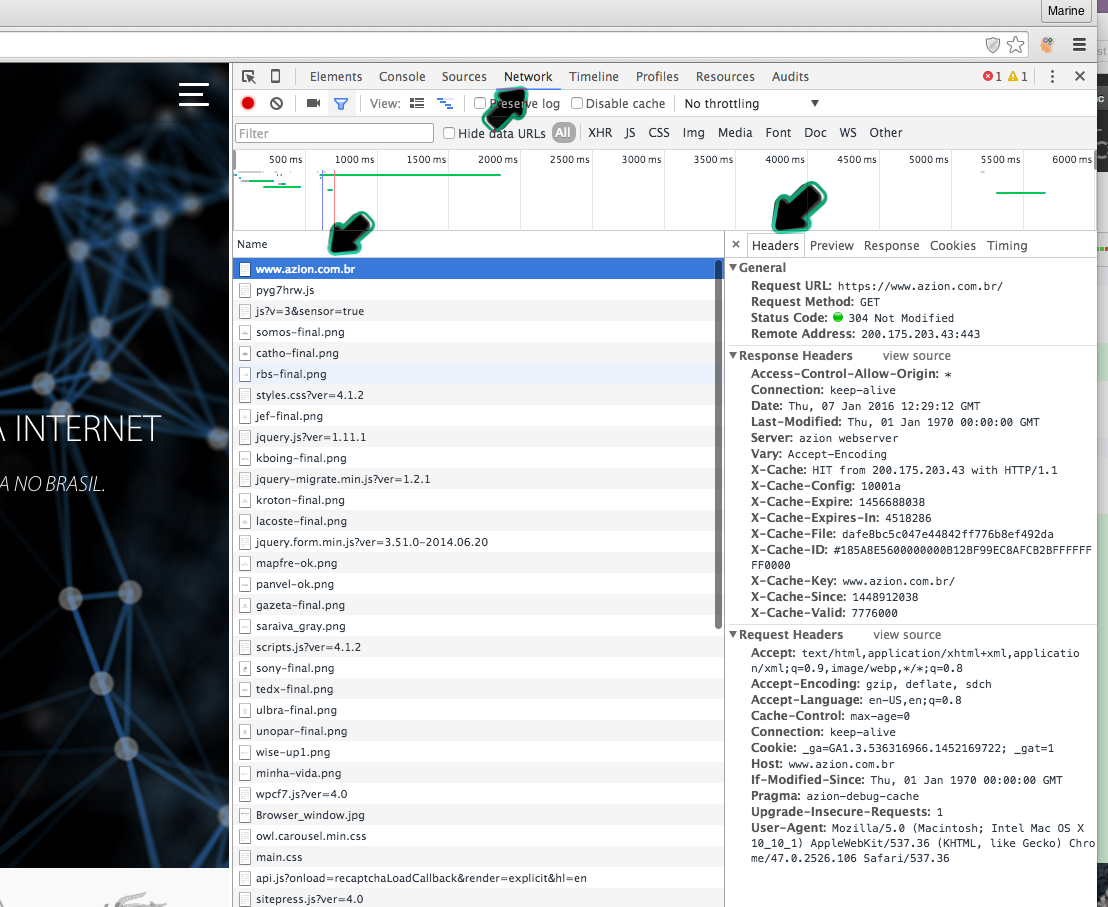 You will see the Cache information in the following form:
| Field | Description |
| --- | --- |
| X-Cache | Status of request, either HIT, MISS, EXPIRED, UPDATING or STALE. |
| X-Cache-Key | Cache key of the object, normally consists of the combination of host + uri + arguments. |
| X-Cache-File | Cache file of the object, consisting of the md5 of the cache key. |
| X-Cache-Since | Unix Time Stamp* of when the object enters the cache. |
| X-Cache-Expire | Unix Time Stamp* of when the object leaves the cache. |
| X-Cache-Expire-In | Remaining time that the object will be in the cache, in seconds. |
| X-Cache-Valid | Time set for the object to be in the cache. This time can be set unconditionally on the webserver or can come from the origin, using Cache-Control headers. |
| X-Cache-Config | ID of the configuration of the virtual host on the webserver. This value is generated by the RTM. |
| X-Cache-ID | Unique ID of the request. |
The Unix Time Stamp can be converted into standard format on the site: http://www.unixtimestamp.com/
---
Didn't find what you were looking for? Open a support ticket.