The highest possible security for your data and applications and a frictionless user experience are among Azion's top priorities. For that reason, we've further simplified the way you access our Real-Time Manager, using a new Social Login feature.
What is Social Login?
Social Login is an increasingly popular resource that allows accessing a platform or service through credentials already registered in some social media. For instance, you can use your Google account to access countless systems and platforms on the internet with no need to create new login credentials or provide long lists of information that are already available on your Google profile.
Why Use Social Login?
The Social Login feature has three main benefits:
Simplified sign up: Using Social Login speeds up a step that is often not short at all: signing up to a new platform or application. The digital account you will use to perform the social login will be responsible for providing all the necessary data;
Ease of management: Adopting Social Login on different platforms prevents you from having to create new usernames and passwords for each service you sign up for. It also means concentrating your access credentials in a few or even a single account;
Security: With Social Login you can considerably reduce the risks of data breaches and the difficulties associated with any identity invasion. It also makes it possible to manage all of your access credentials in a single account. In addition, it is a known fact that users who must create new passwords for different platforms tend to use access codes that are easier to remember and consequently less secure.
Using Social Login on Azion Edge Platform
For now, our users will be able to use their accounts from 2 important tech platforms to sign up and log in to our Real-Time Manager: GitHub and Google.
If you wish to create a new account, you must simply choose a platform on the login screen and follow the confirmation instructions.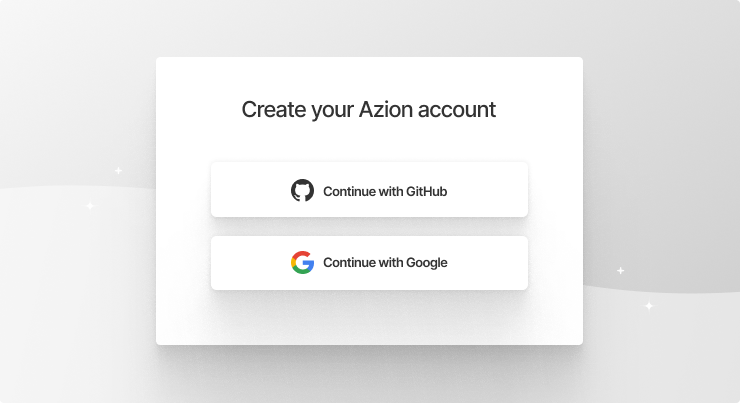 If you already have an RTM account and want to use the Social Login feature, simply enable it in the "Account Info" section of your RTM profile.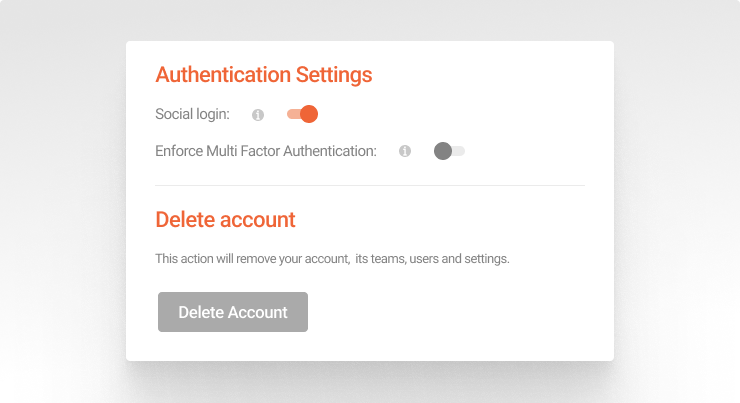 Increase Your Security and Simplify Your Digital Life with Azion!
Azion knows that digital security is a matter of survival for users and companies in the 21st century. That's why we work to offer a platform that is getting simpler and safer by the day for you to boost your business. Stay tuned to our blog to discover more features we'll be releasing in the near future so you can continue to create, secure, deliver and observe at the edge!