We are pleased to announce that, as requested by many of our clients, we have improved the process for delivering Azion Origin Shield. The new functionality means that you can now automate the rule settings in your firewall to give access to your origin to specific IP addresses from our network only and block all other access.
The functionality, released on July 10th, 2020, enables you to look up the addresses for Origin Shield through an API, as well as through Real-Time Manager. Our aim is for you to be able to simplify your internal processes, or even automate them using data available from the API.
Before, you would receive a list of addresses by email, in a file attachment. Now, as a subscriber to Azion Origin Shield, you can access the list of IP addresses to update your firewall rules.
Our "quarantine" process allows you to add new addresses one week in advance, i.e. whenever a new address is added to the list, it will be on stand by for 7 days before being activated, giving you this time period to update your firewall rules. You can also be updated by email, whenever the Origin Shield addresses are changed.
To get a complete list for Azion Origin Shield, you only need to go into Real-Time Manager, access Network Lists from the Libraries menu or use the Network Lists API. You can easily remove old IP addresses of Azion Origin Shield from your firewall and add new ones, because it is a complete list and not supplemental, making it easier to automate this operation.
Get the list of IP addresses for Origin Shield, using Real-Time Manager > Libraries > Network Lists.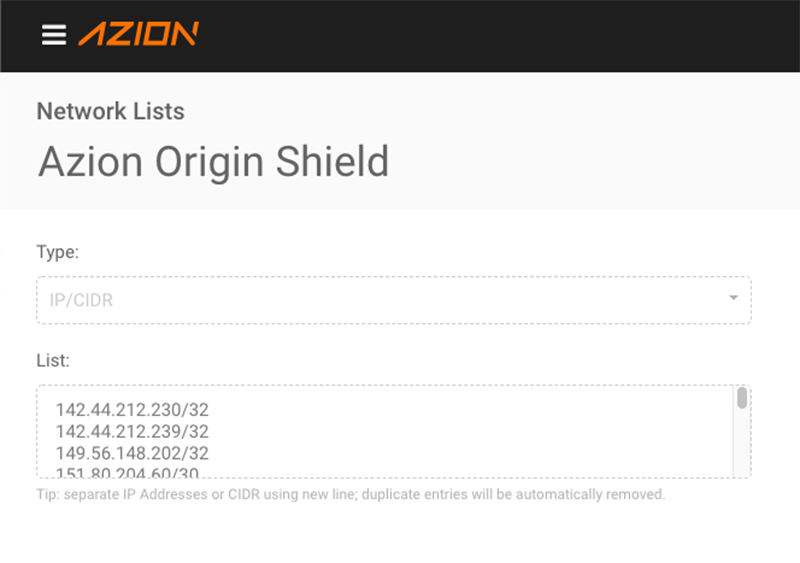 Get the list of IP addresses for Origin Shield through the API.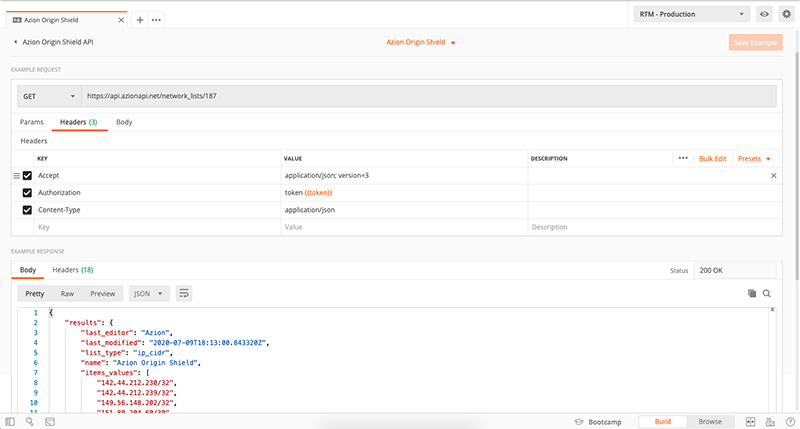 Remember to check that you have admin permission or that you are part of a team with the relevant permission for Edge Firewall products. View/Edit Network Lists, the same goes for API access.
To find out more about Origin Shield, see our Documentation and API or open a ticket.