Hackathon is an event held twice a year at Azion that invites our team members to the challenge of researching, developing, and launching a new solution for our edge platform in just 24 hours. In 2022's first edition, teams were given the challenge of providing a better developer experience. Our participants exceeded all expectations and proved once again why Azion is always at the forefront of edge solutions.
The Event
At Azion, we believe that traditional work models do not provide enough flexibility for us to reach the highest levels of achievement and deliver the standard of excellence we have always provided. Therefore, creativity, innovation and direct collaboration between our different departments are a fundamental part of our culture. And one of the actions that allows us to keep this energized and highly productive environment alive is Hackathon. Its first edition of 2022 took place from 5:00 pm on Friday, April 29, to 5:00 pm on Saturday, the 30th. But its preparation began several weeks earlier.
Because this event is so fundamental to our company and our teams, the organizers worked tirelessly to put the event together in the months leading up to it. These preparation activities included promoting webinars and meetings where the new members of our staff could become familiar with the dynamics of Hackathon and veteran participants could be reminded of its fundamentals. In addition, all participants received the traditional Hackathon kit, which in this edition included a personalized bag, notepad and anti-stress ball, in addition to a R$50.00 food voucher that could be used with popular delivery apps.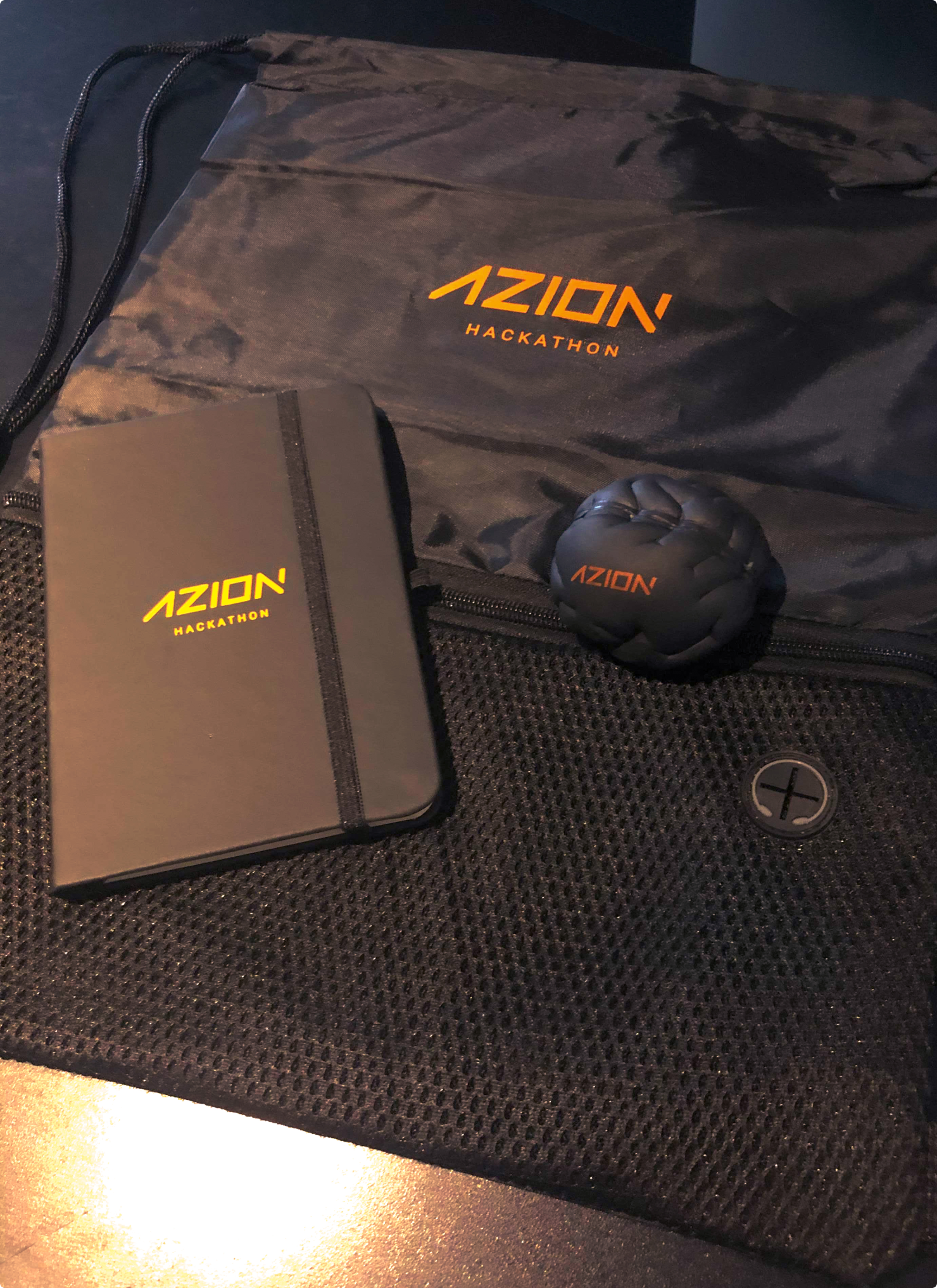 The Challenge
Developed around the theme of producing a solution to improve our platform, the first Hackathon of this year had the challenge to improve the developer experience on Azion platform based on the criteria of an independent third-party review. These criteria include onboarding experience, workload creation, and automation capabilities, for example.
Considering these directives, the competitors had 24 hours from the opening of the event to develop and implement a solution on the Azion platform and a true startup project, including a sales pitch, blog posts, documentation, demos and anything else the team could deliver in the proposed period. To this end, the teams were composed of 8-10 participants from the most diverse areas of our company. That way, we were able to demonstrate that the development of a complete solution requires much more than just excellent developers. Marketing, design and sales experts, agile coaches, copywriters and other professionals are essential for our products to offer comprehensive solutions that meet the real needs of our users.
The Outcomes
This time around we had eight groups that showed all their creativity in their solutions, in their proof of life challenges, and also in their names: Edge Fox, Tapping in Edge, Dev Satisfaction, 4DevX, Edge'n'Dev Inc., Pulp Functions, Inglorious Parrots, and Az Eight.
And as expected, our participants have truly raised the bar for the competition. Amid so many solutions that were so well developed and fundamental to improving the developer experience on our platform, we decided to award not just one, but two winning teams (drum roll please)! Obtaining the first tie in the competition's history, Edge'n'Dev Inc. and Az Eight teams proposed solutions so complete and effective that they'll be soon implemented on our platform.
Edge'n'Dev worked on a VSCode extension to more easily deploy web applications on our network. The other winning team, Az Eight, made Azion Edge Functions available on the GitHub marketplace, making it easier for our new users to discover this Edgle Application module. And the prize was not just a moral victory: each member of the winning teams was awarded a prize of R$ 2,000.00!
We look forward to discovering and developing even more creative potential in our team, as well as sharing more laughter during our exciting, creative, and funny proof of life challenges. The next edition of the 2022 Hackathon will be announced soon and will feature even more exciting and interesting challenges. Keep an eye on our blog to learn more.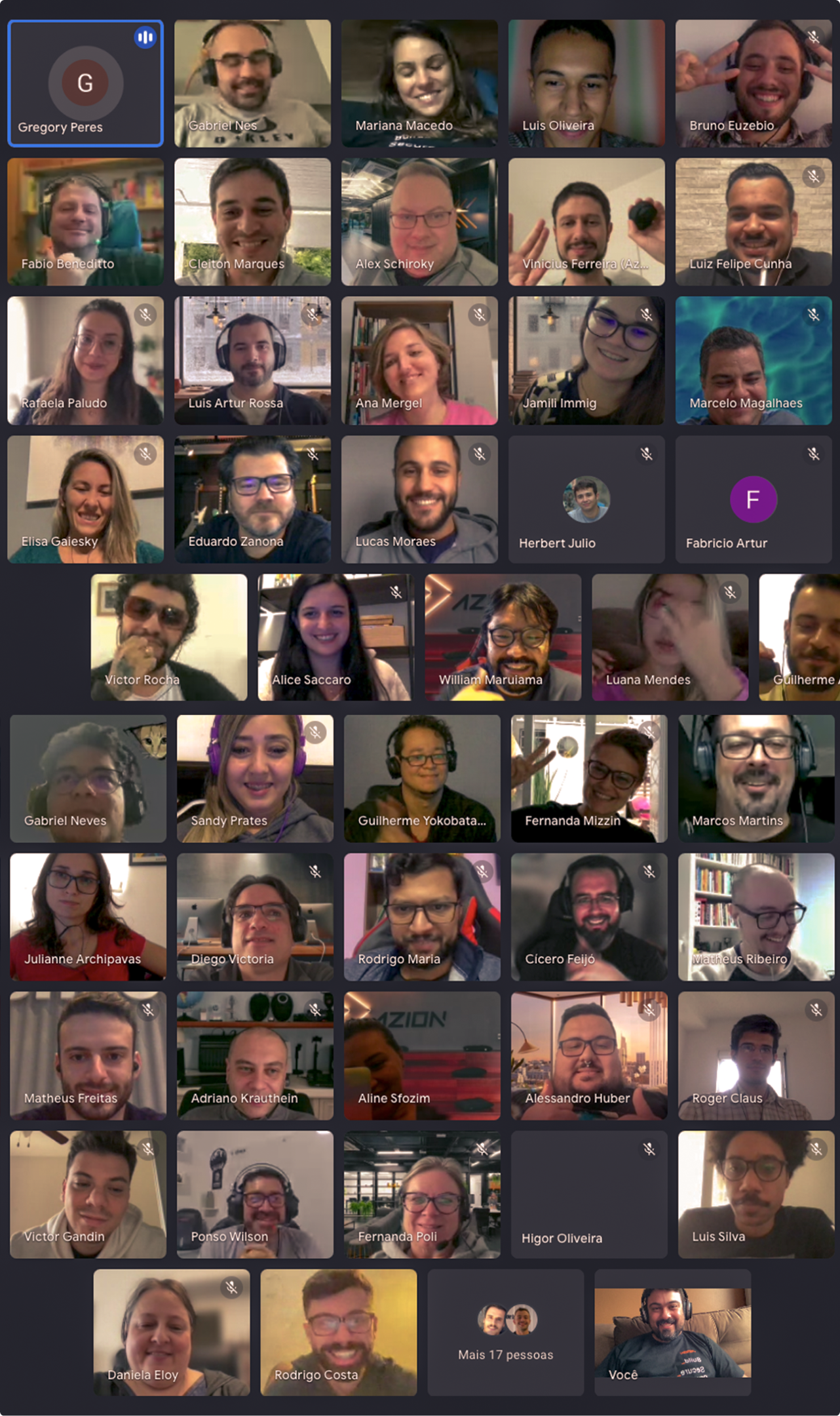 Become an Azion!
If you too would like to participate in building the future of the Internet in a relaxed, innovative environment that values your skills, check out our open positions and become an Azion yourself!