Solutions
Lab
Build and evolve your best Edge solution on the Azion platform with the help of our experts.
Overview
Get the most out of our platform with our specialized engineers.
Develop your projects with the facilitation of our specialists in innovative solutions.
Build a resilient, secure and fast environment delivering an incredible experience for your users.
Optimize your platform with the help of our experts.
Count on a team prepared to train and guide your team to the challenges of Edge Computing.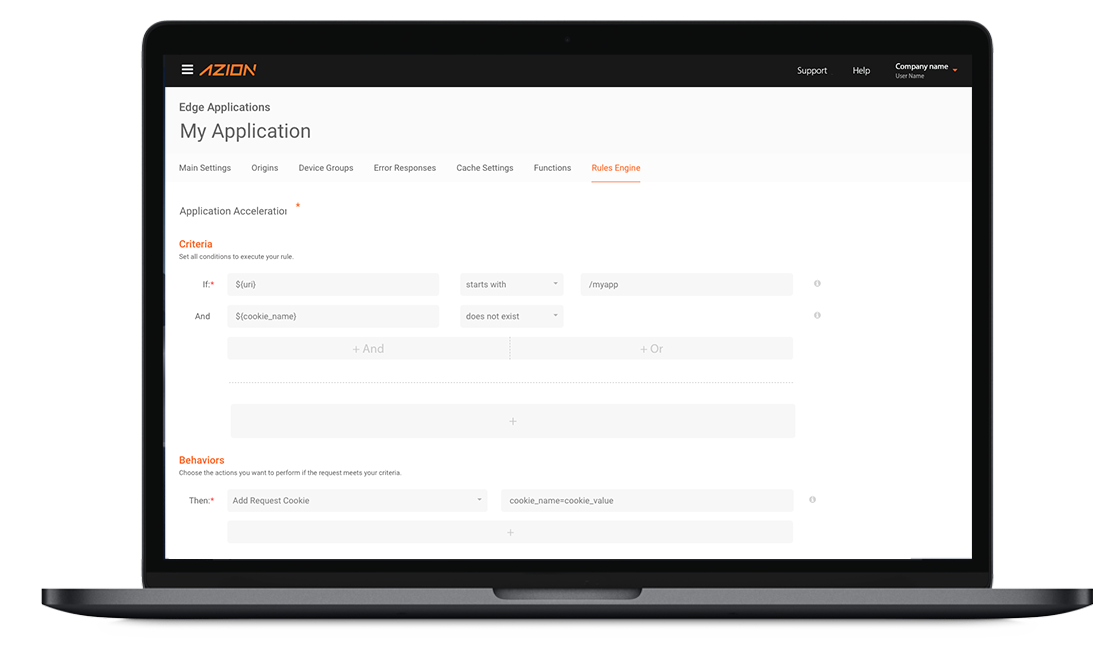 Integration Services
Integration team will work with you to develop a unique strategy that best suits your technical and business requirements. Don't underestimate what we can do together in as little as one week!
Solutions Lab
Develop your Edge strategy with the engineers who know it best. We built the Azion Edge Computing Platform; now we can help you build on top of it to achieve the performance, security and reliability your business needs.
Training
Train your team with our in-person or virtual classes.
Accelerate time to value
You set goals and we'll help you get there.
Accelerate your go to market by working closely with experienced Azion engineers.
Our engineers will ensure you meet the requirements of your business and industry.
Future-proof your developers
Develop the skills your team needs while creating the strategy to grow your business.
Follow a training and best practices agenda for fully leveraging your Azion Platform.
Optimize site security, offload, scalability and performance.
Docs, Training
and Support
Get Started
Try Azion Today
Get access to our Free Tier program and start scaling with Azion today.